The official detective was attired in a pea-jacket and cravat, which gave him a decidedly nautical appearance, and he carried a black canvas bag in his hand. With a short greeting he seated himself and lit the cigar which had been offered to him.
查看中文翻译
"What's up, then?" asked Holmes with a twinkle in his eye. "You look dissatisfied."
查看中文翻译
"And I feel dissatisfied. It is this infernal St. Simon marriage case. I can make neither head nor tail of the business."
查看中文翻译
"Really! You surprise me."
查看中文翻译
"Who ever heard of such a mixed affair? Every clue seems to slip through my fingers. I have been at work upon it all day."
查看中文翻译
"And very wet it seems to have made you," said Holmes laying his hand upon the arm of the pea-jacket.
查看中文翻译
…
…
…
>> 网页版功能未完善,完整内容,请使用微信小程序。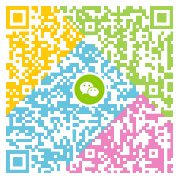 第三章
微信扫一扫,或者在微信中搜索【点学英语】