We went to Scotland the next day, first by plane, then by train. Greta Ross travelled with us.
查看中文翻译
I looked out of the train window and saw fields and villages and mountains. "Mum is right," I thought. "Scotland is a very beautiful place."
查看中文翻译
"You're going to be my husband's secretary," Greta Ross told my mother. "He's a businessman, but he never leaves the island. He does all his work by telephone and letter and computer. He invests money in companies, all over the world."
查看中文翻译
"Do many people live on the island?" I asked.
查看中文翻译
"Not many," said Greta Ross. "You'll meet them soon."
查看中文翻译
…
…
…
>> 网页版功能未完善,完整内容,请使用微信小程序。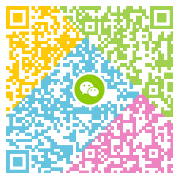 第二章: 岛屿
微信扫一扫,或者在微信中搜索【点学英语】