第二部 第十六章: 缺氧 Shortage of Air
|
海底两万里
Consequently, above, below, and around the Nautilus, there were impenetrable frozen walls. We were the Ice Bank's prisoners! The Canadian banged a table with his fearsome fist. Conseil kept still. I stared at the captain. His face had resumed its usual emotionlessness. He crossed his arms. He pondered. The Nautilus did not stir.
查看中文翻译
The captain then broke into speech:
查看中文翻译
"Gentlemen," he said in a calm voice, "there are two ways of dying under the conditions in which we're placed."
查看中文翻译
…
…
…
>> 网页版功能未完善,完整内容,请使用微信小程序。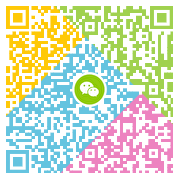 第二部 第十六章: 缺氧 Shortage of Air
微信扫一扫,或者在微信中搜索【点学英语】