第三章: 水,水,到处都是水 Water, Water, Everywhere
|
五毛钱的愿望
"No rain for three weeks. Well's gone dry, and the cistern's near empty. Tomorrow after school, you'd best haul the tubs down to Spider Crick and fill 'em up."
查看中文翻译
Those were the first words Adam Fiske's pa said to him on Sunday morning. They made Adam angry.
查看中文翻译
Yesterday's Church Social had been fun, and Adam had stayed late. When he'd gotten home, he'd hung his pants in the closet, with the red-spotted card still in the pocket, and gotten right into bed. He had woken on Sunday morning with all the fun still fresh in his mind.
查看中文翻译
…
…
…
>> 网页版功能未完善,完整内容,请使用微信小程序。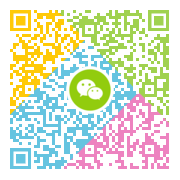 第三章: 水,水,到处都是水 Water, Water, Everywhere
微信扫一扫,或者在微信中搜索【点学英语】