The alchemist picked up a book that someone in the caravan had brought. Leafing through the pages, he found a story about Narcissus.
查看中文翻译
The alchemist knew the legend of Narcissus, a youth who knelt daily beside a lake to contemplate his own beauty. He was so fascinated by himself that, one morning, he fell into the lake and drowned. At the spot where he fell, a flower was born, which was called the narcissus.
查看中文翻译
But this was not how the author of the book ended the story. He said that when Narcissus died, the goddesses of the forest appeared and found the lake, which had been fresh water, transformed into a lake of salty tears.
查看中文翻译
"Why do you weep?" the goddesses asked.
查看中文翻译
…
…
…
>> 网页版功能未完善,完整内容,请使用微信小程序。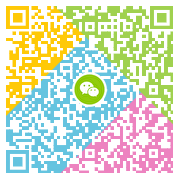 序幕 Prologue
微信扫一扫,或者在微信中搜索【点学英语】