Early next morning the house was quiet. Suddenly there was a cry from the room next to Roger's, his mother's room. Roger opened his eyes and looked at the clock. It was nearly seven o'clock. He got out of bed and opened the door quietly. At the same time the door of his mother's room opened and Diane came out. Her face was very white.
查看中文翻译
"Roger! It's Mother! I brought a cup of coffee for her and I found her dead. She's dead… dead in her bed," she cried.
查看中文翻译
Roger went quickly to the door of his mother's room and looked in. The window was open but the room was warm. Molly was on the bed, one hand under her head. Roger went across to the bed and put his hand on her arm. It was cold. On the little table next to the bed was a hot cup of coffee and an empty cup.
查看中文翻译
…
…
…
>> 网页版功能未完善,完整内容,请使用微信小程序。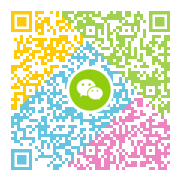 第三章
微信扫一扫,或者在微信中搜索【点学英语】