第一部 第十六章: 平原漫步 Strolling the Plains
|
海底两万里
This cell, properly speaking, was the Nautilus's arsenal and wardrobe. Hanging from its walls, a dozen diving outfits were waiting for anybody who wanted to take a stroll.
查看中文翻译
After seeing these, Ned Land exhibited an obvious distaste for the idea of putting one on.
查看中文翻译
"But my gallant Ned," I told him, "the forests of Crespo Island are simply underwater forests!"
查看中文翻译
"Oh great!" put in the disappointed harpooner, watching his dreams of fresh meat fade away. "And you, Professor Aronnax, are you going to stick yourself inside these clothes?"
查看中文翻译
"It has to be, Mr. Ned."
查看中文翻译
…
…
…
>> 网页版功能未完善,完整内容,请使用微信小程序。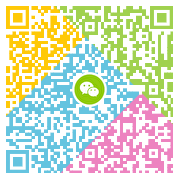 第一部 第十六章: 平原漫步 Strolling the Plains
微信扫一扫,或者在微信中搜索【点学英语】