第三章: 第三个陌生人 The third stranger
|
三个陌生人
Just then, there was another knock on the door. People seemed frightened, and Shepherd Fennel was slow to call out, for the third time, the welcoming words, "Come in!"
查看中文翻译
The door was gently opened, and another stranger stood in the doorway. He was a little man, with fair hair, and was tidily dressed. "Can you tell me the way to --?" he began, but stopped speaking when his eyes fell on the stranger in grey, who, at that moment, started singing again.
查看中文翻译
Tomorrow is my working day,
查看中文翻译
Honest shepherds all --
查看中文翻译
Working with the little piece of rope.
查看中文翻译
…
…
…
>> 网页版功能未完善,完整内容,请使用微信小程序。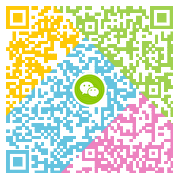 第三章: 第三个陌生人 The third stranger
微信扫一扫,或者在微信中搜索【点学英语】