第二部 第十四章: 南极 The South Pole
|
海底两万里
I rushed up onto the platform. Yes, open sea! Barely a few sparse floes, some moving icebergs; a sea stretching into the distance; hosts of birds in the air and myriads of fish under the waters, which varied from intense blue to olive green depending on the depth. The thermometer marked 3 degrees centigrade. It was as if a comparative springtime had been locked up behind that Ice Bank, whose distant masses were outlined on the northern horizon.
查看中文翻译
"Are we at the pole?" I asked the captain, my heart pounding.
查看中文翻译
"I've no idea," he answered me. "At noon we'll fix our position."
查看中文翻译
…
…
…
>> 网页版功能未完善,完整内容,请使用微信小程序。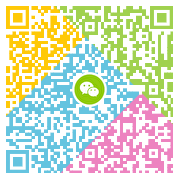 第二部 第十四章: 南极 The South Pole
微信扫一扫,或者在微信中搜索【点学英语】