Towards the end of the first week in December Rastignac received two letters -- one from his mother, and one from his eldest sister.
查看中文翻译
His heart beat fast, half with happiness, half with fear, at the sight of the familiar handwriting.
查看中文翻译
Those two little scraps of paper contained life or death for his hopes.
查看中文翻译
But while he felt a shiver of dread as he remembered their dire poverty at home, he knew their love for him so well that he could not help fearing that he was draining their very life-blood.
查看中文翻译
His mother's letter ran as follows: "My Dear Child,-- I am sending you the money that you asked for.
查看中文翻译
…
…
…
>> 网页版功能未完善,完整内容,请使用微信小程序。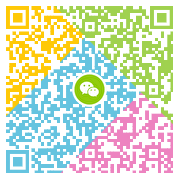 第三章
微信扫一扫,或者在微信中搜索【点学英语】