第二章: 奥米茄文件第349号:英国,伦敦 OMEGA FILE 349 London, England
|
奥米茄文件
"There's a young man in London called Johnny Cook," Arla said. "He's about eighteen. He doesn't have a home, but he goes clubbing nearly every night. Those all-night dance clubs for young people. Here's a photograph of him."
查看中文翻译
He put the photograph on the table, and Jude and Hawker looked at it.
查看中文翻译
"And?" Hawker said.
查看中文翻译
"He wants to sell a story to a newspaper," Arla said. "Some story about a drug company. Find him. Talk to him. What's his story? I want to know."
查看中文翻译
Jude and Hawker took an afternoon plane from Brussels to London, and then went to a hotel.
查看中文翻译
"What are you going to wear tonight?" said Jude. "Not those old jeans, please!"
查看中文翻译
…
…
…
>> 网页版功能未完善,完整内容,请使用微信小程序。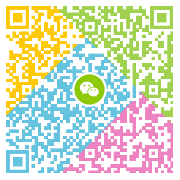 第二章: 奥米茄文件第349号:英国,伦敦 OMEGA FILE 349 London, England
微信扫一扫,或者在微信中搜索【点学英语】